Product Description
*LIMITED TIME OFFER*
E1 WHITE 1 QT ON SALE FOR $20 (normally $27)
Ecosol E1 White is a ready for use, super opaque white. It can be used as a general purpose, underbase or highlight white. Print using a 125-160 mesh as a general purpose or underbase. Finish with a 225 screen for a bright and vibrant print.
The Ecosol E1 System is a high solids waterbase ink system designed to print like "simulated plastisol". It is excellent for printing dark shades on light colored fabrics and bright prints on dark fabrics with excellent fastness, stretch and a soft hand. It can also print through high meshes and halftones.
Eco-Tex Passport Certified
TYPES OF FABRIC:
Cotton, blends, stretch fabrics, tri-blends
Sizes Available: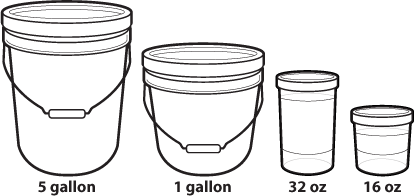 ---
Other Details
Mixing::
Mix up to 5% by weight of concentrated pigments.
Curing::
320F for 2-3 minutes. Forced air is recommended
Notes::
Product has a shelf life of apx. 8 hours after mixing Parolite
Mesh:
125-160 General Purpose OR 205-305 Halftone
---
Customers Who Viewed This Product Also Viewed